Hey! adding a bit or colour is never a bad thing!
We had a lovely drum kit that needed some TLC and a splash of colour
It's a (now defunked) Premier Drum kit.
Premiere was a british drum company, and only recently closed their doors but in their days they had drummers such as Niko McBrian (Iron Maiden), Clem Burke (Blondie), and Philip Selway (Radiohead) to name but a few
not to forget this fella!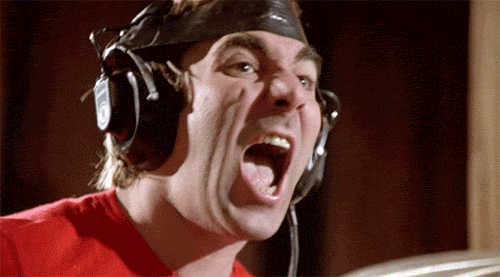 Keith Moon (The Who)
we recently Acquired a Premier Kit but we felt it needed a bit or colour!
Here it is Before, Sounds great but doesn't exactly stand out...
Ta Da Da DA!!!!
not only does this kit look fab, it also serves an important purpose for those drummers new to reading and learning the drums! think of it as colour coded drums, it just simplifies it a little bit
If we were to do a rhythmic exercise on different parts of the kit it just makes more sense
For example:
1 +a on tom2
2 on floor tom
3e+a on snare
4+ on tom 1
or
1 +a 2 3e+a 4 +
most people are going to choose the colour
it serves an awesome purpose, and no other teaching facility does this!
this isn't age restricted, its just a great way to learn!
more to come!
cheers guys!
Jord.